It's finally summer, and with the warm weather comes some of our favorite seasonal produce!
Bright berries, crisp beans, and hearty summer squash are among some of the July produce that add nutrition to meals and keep your blood sugar in check.
Read this post to get some diabetes-friendly meal ideas for summer and try them out at home!
---
---
What Produce Is in Season?
The produce that's in season in July includes:
Blackberries
Blueberries
Broccoli
Cherries
Corn
Cucumber
Green Beans.
Nectarines
Okra
Peaches
Plums
Radishes
Raspberries
Summer Squash.
Tomatoes
Watermelon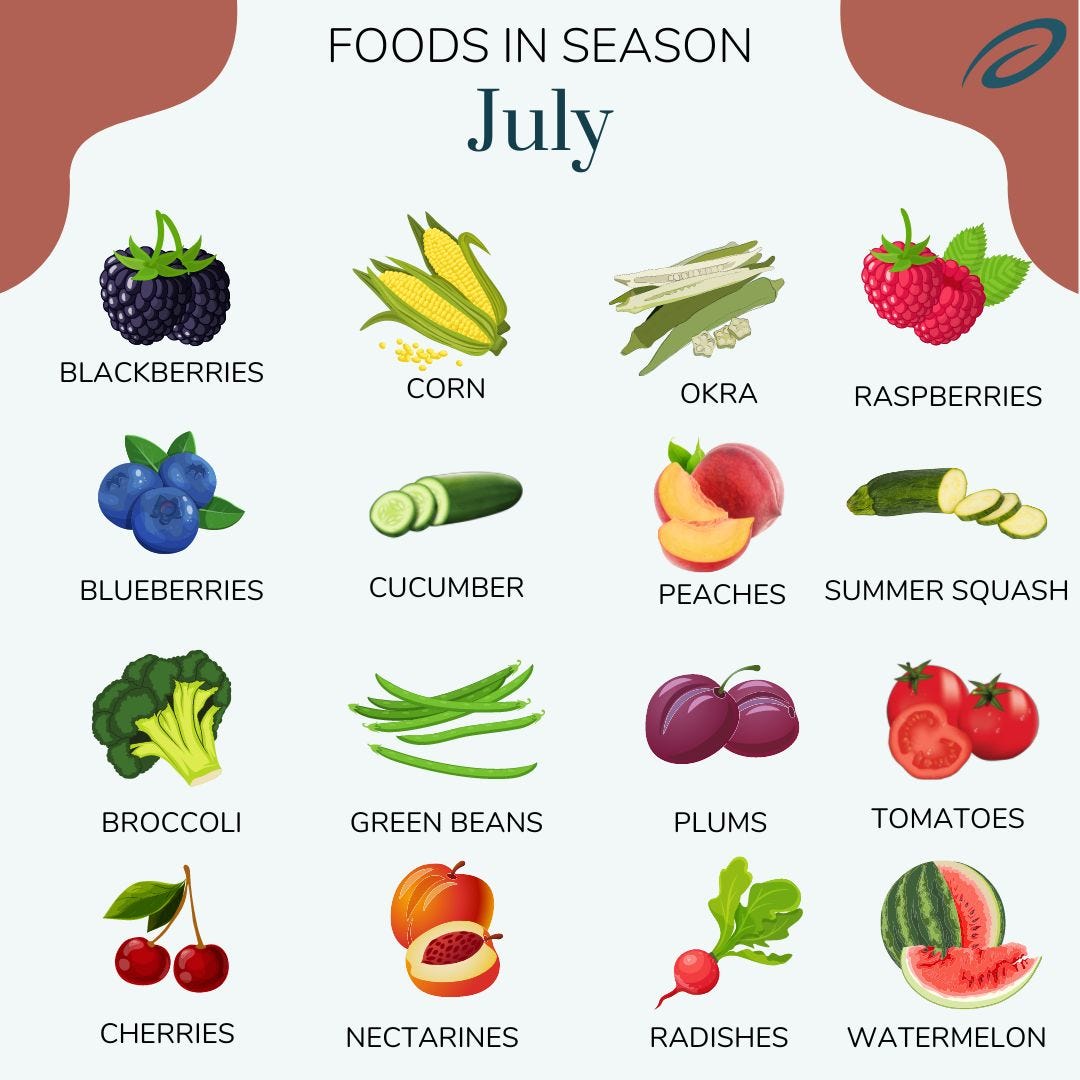 How to Fill Your Plate
According to the American Diabetes Association, the Diabetes Plate Method can help you manage your blood sugar while feeling full at mealtimes, and the best part about it is you don't need to count carbs.
Step 1. Choose a plate that is about 9 inches wide.
Step 2. Fill half of your plate with non-starchy vegetables. These include:
Asparagus
Broccoli or Cauliflower.
Brussels Sprouts.
Cabbage
Carrots
Celery
Cucumber
Eggplant
Leafy greens.
Mushrooms
Okra
Green beans, pea pods, snow peas, and sugar snap peas.
Peppers such as bell peppers and hot peppers.
Salad greens.
Summer squash.
Tomatoes
Step 3. Fill 25% of your plate with lean proteins, such as:
Fatty fish, such as salmon.
Chicken
Shellfish, such as crab or shrimp.
Turkey
Plant-based protein, such as tofu or soy products.
Beans (but be mindful of this one since legumes and beans are high in carbs).
Step 4. Fill the remaining 25% of your plate with carbohydrates.
While this small portion of carbs may be a change for some, it can help keep your blood sugar levels balanced after eating.
Carbohydrates include:
Whole grains, such as whole-wheat bread, quinoa, and oatmeal.
Starchy vegetables, like sweet potatoes.
Beans
Diabetes-Friendly Recipes for July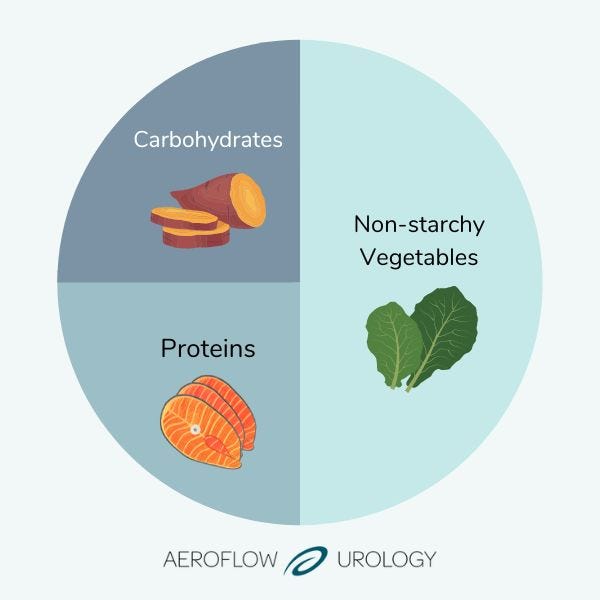 Breakfast
---
For this breakfast smoothie, you can use any of the in-season berries, such as blueberries, blackberries, or cherries, or a blend of them.
You can also swap out the almond milk for cashew or coconut milk if you prefer.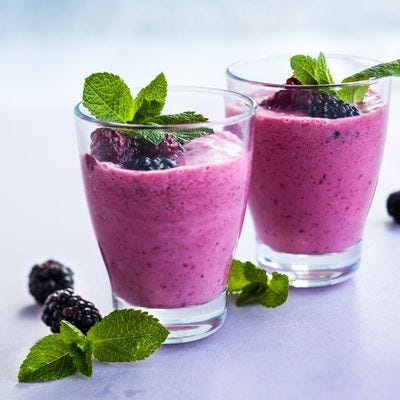 These egg muffins are a great option for diabetics on the go!
While broccoli isn't in this exact recipe, we'd recommend adding it into the bites for a crunchy and nutritious addition. You can also omit the turkey bacon for a healthier muffin. To add broccoli to the recipe, chop up a head of broccoli and sprinkle in as much as desired.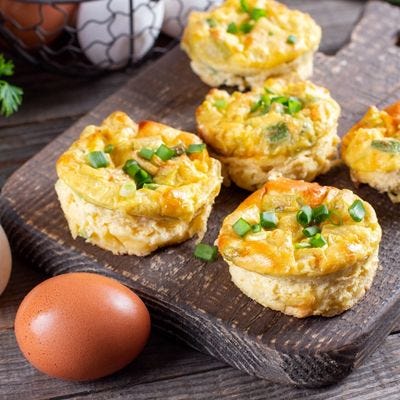 This recipe brings in the freshness of summer nectarines or peaches and the antioxidant properties of basil.
Eat this lunch on a picnic or as a healthy BBQ side alternative.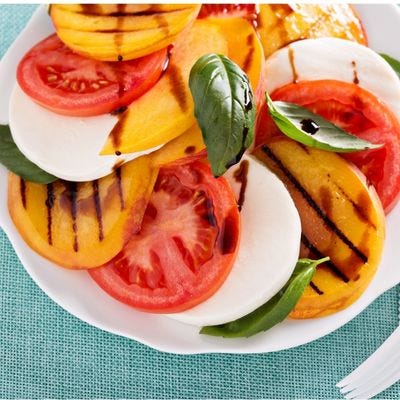 By using this diabetic recipe for chicken salad and replacing your bread for lettuce cups, you can enjoy chicken salad while staying healthy!
Add fresh cherries for antioxidants and a tart twist.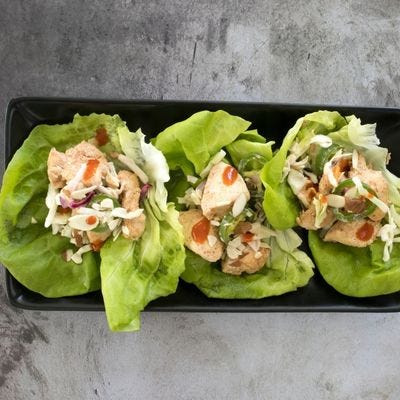 Okra is nutritious but low-calorie so it makes for an excellent snack for those with diabetes in the summertime.
Plus, it's been proven to lower blood sugar.
Pickled okra is another way to spice up your snacks and have some fun making food.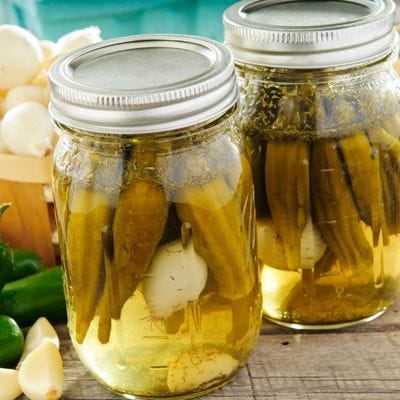 Hummus is one of the best snacks for diabetics since it's loaded with protein and comes from garbanzo beans.
It's also budget-friendly since all three veggies are in season, and it's easy to transport with you to the beach or a party!
If you get bored with this combination, you can swap out these veggies for others, such as bell peppers, carrots, celery, etc.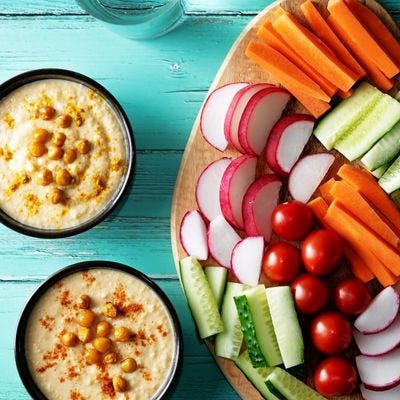 Salmon is a fish that is high in Omega-3 fatty acids which are good for diabetics since these healthy fats help reduce inflammation.
Add a healthy grain, such as quinoa or bulgur to this recipe to make it more filling.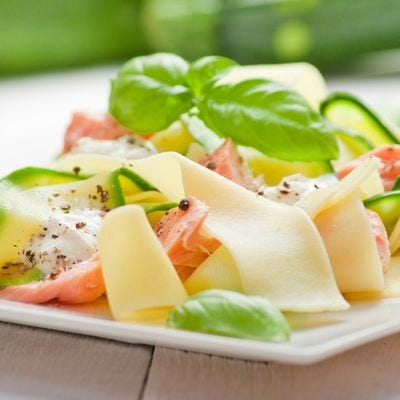 Stirfry is quick and easy and gives you the freedom to add whatever vegetables you prefer.
Tofu is a plant-based protein that helps those with diabetes since it has less saturated fats than other animal-based protein sources.
Make this recipe for a fast dinner and add some brown rice or sweet potatoes to stay fuller for longer.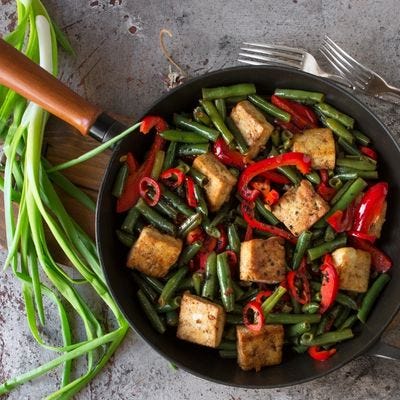 Oatmeal stabilizes blood sugar levels due to its high fiber content and the polyphenols in dark chocolate have been shown to improve insulin sensitivity, making oatmeal, cherry, and dark chocolate cookies a great dessert.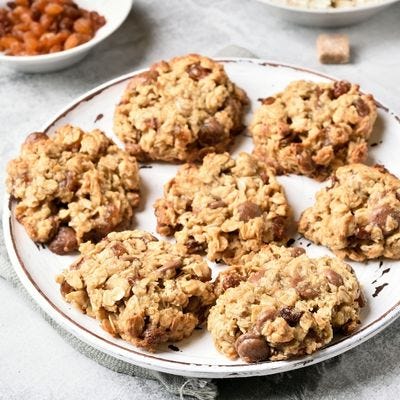 One study showed that people who ate fresh raspberries needed to inject insulin less than those who did not eat the fruit, so adding this to your dessert is a great way to enjoy sweets but stay in the safe range!
This sugar-free recipe will also help keep your blood sugar regulated.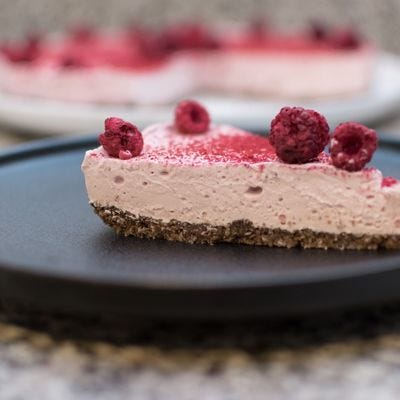 Other Ways to Manage Diabetes
On top of eating a healthy diet and making diabetes-friendly recipes, you can stay in control of your diabetes by using a continuous glucose monitor (CGM).
You may be able to receive low-cost CGM supplies like readers and sensors through your Medicare or other insurance plans with Aeroflow Diabetes.
To see if you qualify today, fill out our Eligibility Form.
From there, a Diabetes Care Specialist will reach out to you to help you get a prescription from your doctor. Then, your products will be shipped to your home every month.
Information provided on the Aeroflow Diabetes website is not intended as a substitute for medical advice or care from a healthcare professional. Aeroflow recommends consulting your healthcare provider if you are experiencing medical issues relating to diabetes care.