Continuous glucose monitoring (CGM) systems have been revolutionary in diabetes care, helping those with diabetes say "goodbye" to frequent fingerpricks and blood glucose meters.
With the Dexcom G6 CGM system, you can easily measure your blood glucose levels on your smart device every few minutes.
Wondering how you can get Dexcom G6 through insurance? Read this post to find out how, with the help of Aeroflow Diabetes.
What is the Dexcom G6?
The Dexcom G6 is Dexcom's latest version of their CGM device and is part of a line of durable medical equipment (DME) for blood glucose monitoring. It's water-resistant and easy to wear. In addition, the Dexcom G6 does not rely on calibration with painful fingersticks.
How Does the Dexcom G6 Work?
The G6 measures your blood glucose levels without requiring that painful fingerprick. Instead, a water-resistant sensor is inserted below the skin of the torso where it can measure blood glucose levels in your interstitial fluid. The glucose data is then transmitted to a reader or smart device, such as an iPhone or Android, in real-time so you can read the data and share it whenever you choose.
The Dexcom G6 also brings advantages previously not available for the Dexcom G5. These include:
Compatibility with a variety of devices.
Factory calibration.
A one-touch applicator.
A low-profile design.
A torso sensor that you can wear for up to ten days for consistent blood sugar readings.
The ability to wear the sensor while showering or exercising.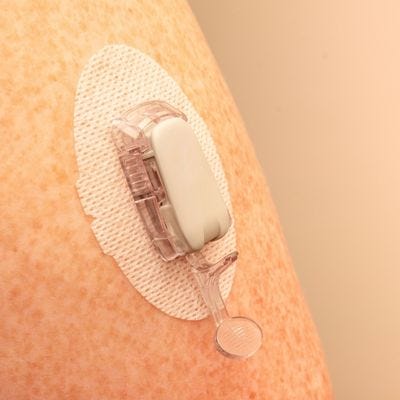 An acetaminophen-blocking feature designed for those who take acetaminophen frequently and don't want to risk skewing results.
An Urgent Low Soon alert feature that can alert you before a hypoglycemia event.
How Much Does the Dexcom G6 Cost Without Insurance?
Without insurance, the Dexcom G6 is estimated to cost around $6,000 for a full year of transmitters. That's equivalent to $500 a month!
The good news is that you may be eligible for coverage through insurance, such as Medicare.
How Can I Get Dexcom G6 Through My Insurance?
If you live with type 1 or type 2 diabetes and need to measure your blood sugar levels or inject insulin multiple times a day, the Dexcom G6 might be one of the diabetes supplies that's right for you. Read these steps to see if you can get the Dexcom G6 covered with your health insurance.
Fill out the Aeroflow Diabetes eligibility form. Fill out our eligibility form to see if you qualify for receiving the Dexcom G6 or other diabetes products like the FreeStyle Libre 2 system through Medicare. From there, we do the work for you by reaching out to your healthcare provider and the insurance company. After speaking with the proper resources about your insurance and care plan, we will let you know which systems you're eligible for.
Schedule a follow-up with your healthcare provider. After we let you know about your eligibility, you may need a prescription from your healthcare provider or may need to speak with them about your treatment decisions and health plan.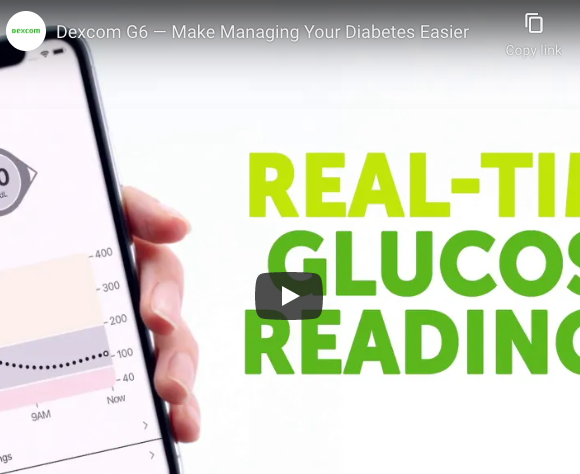 Does Medicare Cover Dexcom G6?
Currently, Dexcom G6 is supplied through Medicare coverage and some Medicare advantage plans.
The Benefits of CGM Devices
Insurers and healthcare professionals alike have recognized CGM devices as beneficial and money-saving, and to some, they've been deemed a medical necessity for living with diabetes. The Dexcom G6 continuous glucose monitoring system is a diabetes management system that may help you get back to living a fuller and uninterrupted life.
Information provided on the Aeroflow Diabetes blog is not intended as a substitute to medical advice or care. Aeroflow Diabetes recommends consulting a doctor if you are experiencing medical issues or concerns.