With the FDA aiming to approve the Dexcom G7 sometime this year, the question for many in the diabetes community is: How can I get the Dexcom G7 covered through my Medicare plan?
In this post, you'll learn how continuous glucose monitors (CGMs) are covered through Medicare and how to get your new Dexcom G7 through your insurance.
Dexcom G7
The Dexcom G7 CGM system has already earned a CE Mark in Europe for people ages two and up with diabetes, and the FDA is predicting that it will be approved in the United States sometime in late 2022.
The new Dexcom CGM has many new features and updates compared to the Dexcom G6 model. People with type 1 diabetes and type 2 diabetes will be able to manage their blood sugar levels by getting real-time blood glucose readings through the improved system.
Quicker warm-up time of just 30 minutes, claiming to be faster than other CGMs on the market, including the Abbott Freestyle Libre 2 Systems.
Smaller design.
More wearable options, including on the upper arm, upper buttocks, or abdomen.
Smoother transitions with a 12-hour grace period of glucose data readings.
Integrated systems with the transmitter and sensor in an all-in-one device.
Improved alerts that are more discreet.
More compatibility with Apple Watch, Android, Apple phone, and other smart apps.
New mobile app with faster calibration and quicker glucose level readings.
New receiver with a more readable display.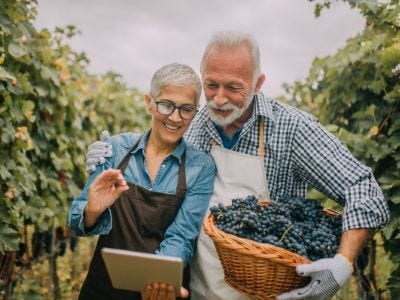 CGM Coverage Through Insurance
CGMs without fingersticks have changed diabetes care for many people with type 1 or type 2 diabetes. Healthcare providers and people with diabetes have also recognized the significant cost savings CGMs bring due to the Medicare and other major insurance plans offering coverage for CGMs.
Some major insurance plans that help reimburse or cover costs for CGMs include Blue Cross Blue Shield, CIGNA, and United Healthcare.
By getting your CGMs covered through insurance, you could save thousands of dollars a year.
---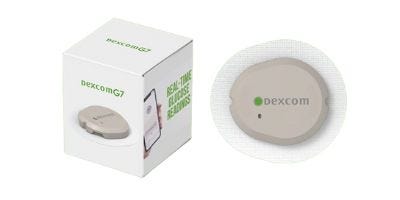 ---
Dexcom G7 Through Medicare
Since 2017, Medicare has provided coverage for CGMs for those who meet specific criteria. To get a CGM through Medicare, it's required that you:
Are diagnosed with diabetes.
Use an insulin pump, inhaled insulin, or receive insulin injections 3 times a day.
Require frequent changes to your insulin regimen.
See your healthcare provider routinely.
If you're looking to get the Dexcom G7 covered through Medicare or another insurance plan, you can order them through a durable medical equipment (DME) company, such as Aeroflow Diabetes, with a prescription from your endocrinologist or another physician.
Aeroflow Diabetes provides those with diabetes CGMs through insurance, such as Medicare. We deliver your CGM devices straight to your home and offer monthly resupply services. All you need to do is fill out our Eligibility form to get started!
Once approved for coverage, you'll need to reach out to your healthcare provider for a prescription if you'd like to receive your CGM device more quickly.
Other CGMs Covered Through Insurance
Aeroflow Urology offers the Dexcom G6, the Freestyle Libre 2 System, and the Freestyle Libre 14 Day System through Medicare. The Dexcom G7 will also be available through insurance once the FDA approves it.
Information provided on the Aeroflow Diabetes website is not intended as a substitute for medical advice or care from a healthcare professional. Aeroflow recommends consulting your healthcare provider if you are experiencing medical issues relating to diabetes care.