It is estimated that by 2030, 643 million people around the world will be living with diabetes.
This chronic condition has turned into a global health crisis, yet almost half of people who have diabetes are not aware of it. What's more- diabetes took over 6.5 million lives in 2021 alone.
And these numbers are expected to only rise in as little as 10 years.
Diabetes access, diabetes care, education, technologies, investments, and medicines all desperately need improvement to help save lives and keep the world's population healthy.
Join Aeroflow Diabetes this month in celebrating World Diabetes Day to help spread awareness about the importance of access to diabetes care. Read 4 things you can do for World Diabetes Day.
What Is Diabetes?
---
Diabetes is a chronic health condition that occurs when your body:
Is unable to produce enough insulin (type 1). Around 9 million people had type 1 diabetes in 2017.
Is unable to use insulin properly (type 2 or gestational diabetes). More than 95% of people with diabetes have type 2.
Diabetes can cause:
Blindness
Kidney failure.
Stroke
Heart attack.
Limb amputation.
With both type 1 and type 2 diabetes, the result of insulin issues is a fluctuation of your body's blood sugar levels. Two events can occur when blood sugar levels are too low or too high:
1) Hyperglycemia: When blood sugar is too high. This can lead to:
Confusion
Nausea or vomiting.
Loss of consciousness.
Abdominal pain.
Diabetic coma.
Blood vessel damage.
Nerve damage.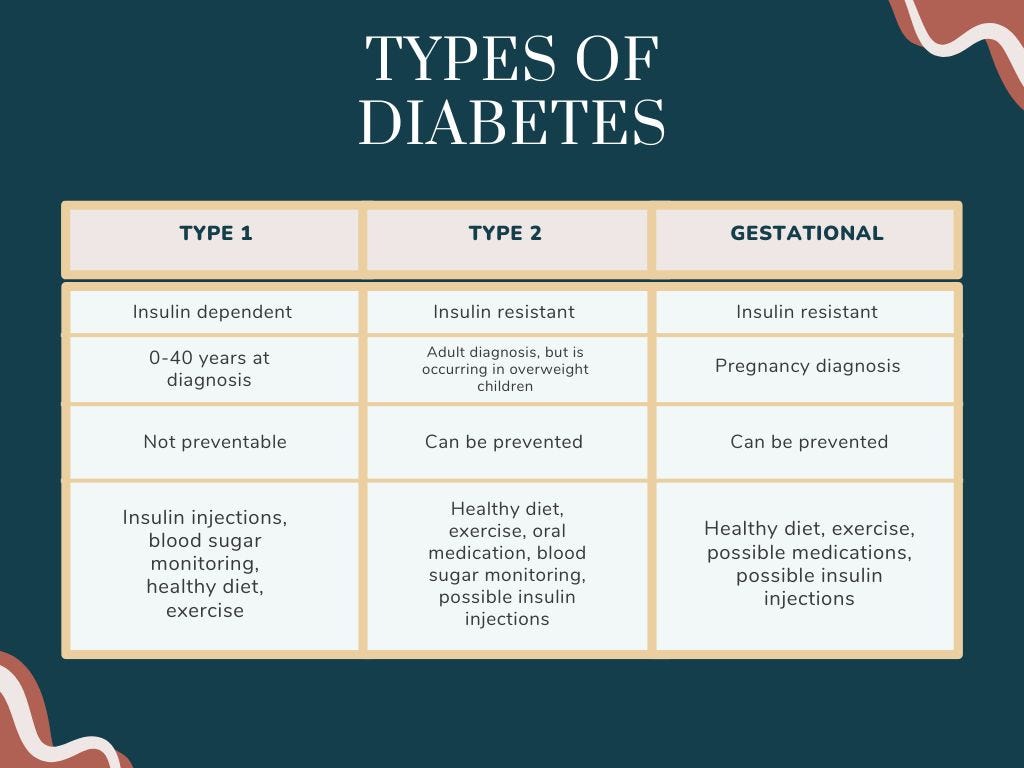 2) Hypoglycemia: When blood sugar drops too low. This can lead to:
Sweating
Shaking
Confusion
Mood changes.
Headaches
Seizures
Rapid heartbeat.
If untreated, death.
Managing Each Type of Diabetes
Type 1 diabetes: There is no way to prevent type 1 diabetes, but it can be managed with insulin injections, blood sugar monitoring, a healthy diet, and exercise.
Type 2 diabetes: With healthy lifestyle choices (exercise, diet, weight control), type 2 diabetes may be reversible to a point where no medication is needed to treat the condition.
Gestational diabetes: With the right lifestyle choices, gestational diabetes will most likely go away after giving birth.
History of World Diabetes Day
---
Diabetes has been around since the 17th century B.C, but it wasn't until 1922, when Frederick Banning and his assistant, Charles Best, discovered how to inject insulin, giving the world its first insulin injection that would help those with diabetes manage their blood sugar levels.
On November 14, 1991 (Banning's 100th birthday), the International Diabetes Federation (IDF) and the World Health Organization (WHO) announced November 14th to be World Diabetes Day (WDD) to spread awareness about the chronic condition and the health impact it is having on our society.
WDD is now the world's largest diabetes campaign. It reaches over 1 billion people throughout 160 countries! WDD's goal is to be:
"A platform to promote IDF advocacy efforts throughout the year."
"Global driver to promote the importance of taking coordinated and concerted actions to confront diabetes as a critical global health issue."
Access to Diabetes Care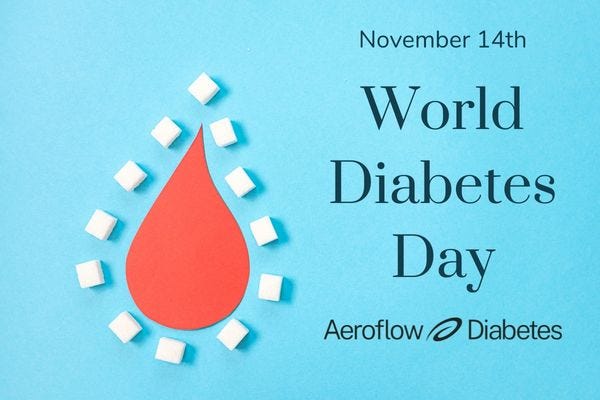 ---
This year, WDD's theme is Access to Diabetes Care.
Why is access to diabetes care so imperative for those living with and without diabetes?
Going to your healthcare provider when you're ill is usually reassuring. You present your symptoms and your doctor gives you a diagnosis. But, for people with diabetes, this might not always be the case. People without access to proper diabetes care may either see a provider that isn't equipped to diagnose diabetes or visit one that does not have enough diabetes education to effectively treat the condition. With improved healthcare, those with diabetes will be able to get an early diagnosis and treat their condition more easily.
To Spread Awareness & Education
If people don't know about the signs, symptoms, and risk factors of diabetes– whether it's type 1, 2, or gestational– they may not be aware they are ill and may not see their doctors. People also won't have the education to pass on information to younger generations about how to prevent diabetes, which is becoming more common among young children and teens.
To Have Easy Access to Care
In more than 95% of situations, people with diabetes are taking care of themselves. This means that they need to have access to educational information, high-quality doctors, and the best diabetes care treatments on the market in order to maintain their quality of life. This includes technological advancements such as continuous glucose monitors (CGMs) that eliminate the need for painful fingersticks to check blood sugar levels.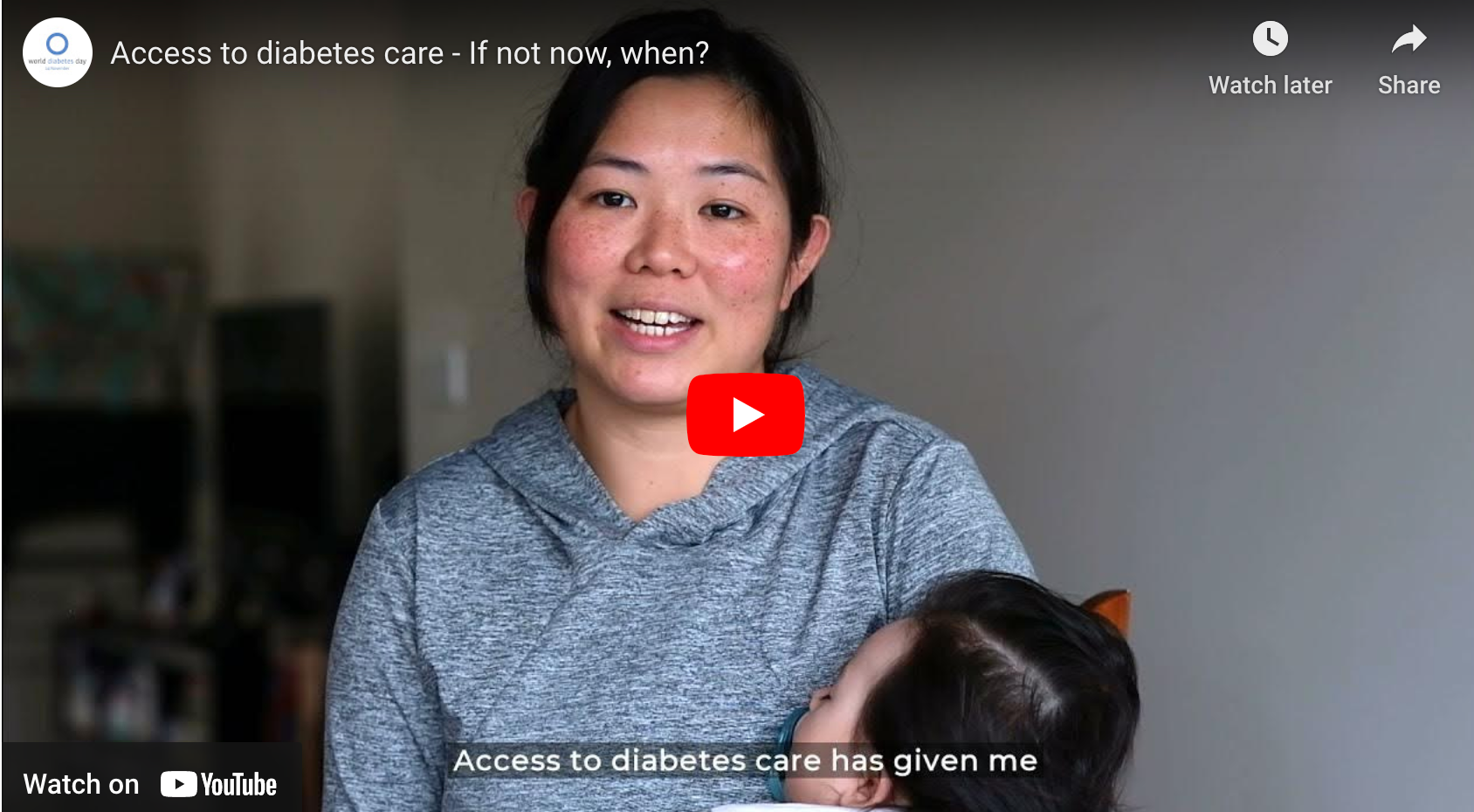 Video courtesy of World Diabetes Day.
The WHO has predicted that by 2030, diabetes will be the seventh leading cause of death in the world– a disappointing figure due to the fact that it's been over 100 years since we have known about the dangers of diabetes. Yet, millions of people around the world do not have access to the diabetes care they need.
4 Things You Can Do for World Diabetes Day
---
1. Support the Healthcare Community
Our healthcare providers are being overwhelmed with Covid-19 and the increasing number of diabetes patients. Support your local healthcare centers by volunteering your time at a hospital, donating needed items, or arranging a meal or coffee delivery.
2. Take Care of YOU!
Diabetes affects many people who do not eat well or are at an unhealthy weight for their body type. While helping others is a wonderful thing to do for WDD, don't forget to take care of your health! Here's how.
Know how to eat right. When thinking of a healthy diet, most people think of incorporating vegetables, fruits, and lean meats, but you need to make sure you are aware of how much of each type of food you should be eating. Even fruits and vegetables can make your blood glucose levels spike if they contain too much sugar. The same goes for certain types of white bread and more.
Get moving! Physical exercise is one of the ways doctors recommend you reverse diabetes, so don't forget to add this to your daily routine!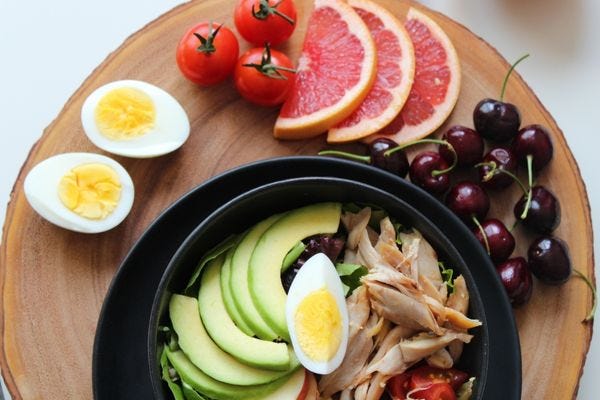 Join a gym, go for a walk, or find a class you can enjoy with friends.
Don't smoke. Smoking tobacco can lead to type 2 diabetes, so try to quit as soon as possible if you are a smoker, and especially if you already have diabetes.
3. Promote the Blue Circle
The blue circle is the global symbol for WDD. When you wear the blue circle, you're promoting diabetes awareness.
4. Educate Yourself & Others About Diabetes
Spreading relevant information and education is vital to making everyone aware of diabetes. Take a diabetes course, read up on diabetes blogs, or speak with your doctor.
How to Get CGMs Through Insurance
---
We know that diabetes is not a choice; It is a chronic condition that no one should have to spend such high amounts of income on to manage. That's why we help you maintain your quality of life by getting your CGM through insurance.
We offer high-quality CGMs that are delivered right to your door, and the best part is that your insurance plan may be able to cover some or all of the cost for you!
All you need to do to see if you're eligible is fill out our Eligibility Form. We don't share your information with anyone and after you submit the form, one of our Dedicated Diabetes Experts will reach out to let you know if you qualify for coverage.
If you already receive your CGM supplies through Aeroflow Diabetes and Medicare, let others in your life know that they don't need to spend hundreds of dollars out of pocket on supplies that are necessary to maintain their quality of life.
Nations, U. (n.d.). World Diabetes Day. United Nations. Retrieved November 9, 2022, from https://www.un.org/en/observances/diabetes-day#:~:text=People%20with%20diabetes%20require%20ongoing
‌us, C., & Federation, I. D. (n.d.). Key messages | World Diabetes Day. https://worlddiabetesday.org/about/key-messages/
World Diabetes Day. When is it? How best to observe it? (2020, November 14). National Today. https://nationaltoday.com/world-diabetes-day/
World Health Organization. (2018, October 30). Diabetes. Who.int; World Health Organization: WHO. https://www.who.int/en/news-room/fact-sheets/detail/diabetes
Information provided on the Aeroflow Diabetes website is not intended as a substitute for medical advice or care from a healthcare professional. Aeroflow recommends consulting your healthcare provider if you are experiencing medical issues relating to diabetes care.