This time each year, Original Medicare changes its deductibles, premiums, and coinsurance costs. January is also a time for those who need coverage to switch to a Medicare Advantage plan. Both of these circumstances can result in changes in coverage if you use continuous glucose monitors (CGMs) to manage your diabetes.
Whatever the case may be, we're here to answer your questions. Read this post to learn more about Medicare plans in the new year and find out if you can get your CGM supplies delivered to your home for free with Aeroflow Diabetes.
Medicare Plans & Start Dates
January 1st marks the start of the General Enrollment Period for Medicare. This runs through March 31st, 2023. Your coverage will begin the month after you sign up for your plan.
You may sign up for an Original Medicare plan or a Medicare Advantage plan.
Original Medicare: Includes Medicare Part A and B. Recipients pay for healthcare services as they get them and pay deductibles. With this plan, you need to pay for Medicare Part D (prescriptions) separately.
Medicare Part B: Covers physician services, outpatient hospital visits, some home health services, durable medical equipment (DME), such as catheters, and other health services.
Medicare Part A: Covers inpatient hospital visits, hospice, skilled nursing facilities, lab tests, surgeries, and home health care.
Medicare Advantage: Covers everything Original Medicare does, however, most plans also cover Medicare Part D. You may receive Medicare Advantage plans through insurers such as Aetna, Blue Cross Blue Shield (BCBS), etc. These are sometimes referred to as Medicare Part C.
Medicare Part D: Covers prescriptions, vaccines, and immunizations.
Recipients do not pay a premium for Part A (or if they don't qualify for premium-free Part A, they can purchase Part A separately) and pay a premium for Part B.
Why Might My Coverage Change?
Your CGM coverage may change for a few reasons.
You may be switching to a Medicare Advantage plan. If you are switching to a Medicare Advantage plan covered by insurers such as Humana, Aetna, Blue Cross Blue Shield (BCBS), etc., your CGM coverage might change from what was covered under your Original Medicare plan.
Your Original Medicare plan may change. Every year, the Medicare Part B premium, deductible, and coinsurance rates are subject to change due to the Social Security Act. For example, 3 years ago, the Medicare deductible was $185, and in 2022, it increased to $233.
If you stick with your Original Medicare plan in the new year, you will see a few cost changes that may affect how much you pay out of pocket for CGMs.
These changes will occur in 2023:
Standard monthly premium for Medicare Part B recipients will decrease a small amount from $170.10 to $164.90.
Annual deductible for Medicare Part B recipients will decrease slightly from $233 in 2022 to $226.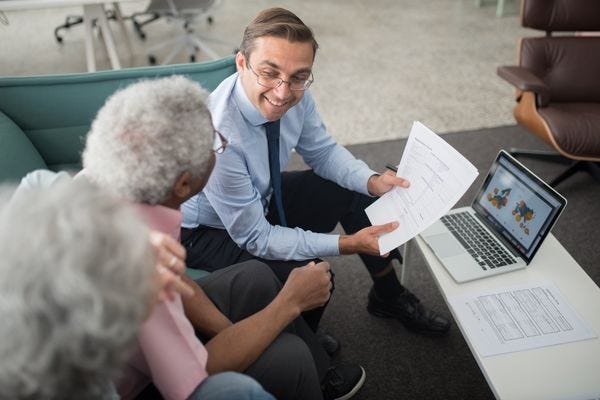 Which CGMs Will Be Available Through My Medicare Plan?
We can't say specifically which CGMs will be available to you in 2023 since coverage is different for every person depending on their insurance plan.
However, your Medicare plan may cover the CGMs we supply.
Unfortunately, the FreeStyle Libre 3 System is not available through Medicare.
How to Get CGMs Covered By Medicare
Want to find out which CGMs will be covered through your Medicare plan so you can more easily manage your blood sugar levels? Our Aeroflow Diabetes experts can tell you quickly- all you need to do is fill out our short Eligibility Form! It takes under 5 minutes to complete. We keep your information private and we'll determine your coverage right away, taking the confusion out of insurance paperwork.
If you do qualify, we'll reach out to your healthcare provider for a CGM prescription (if you want to receive your CGM faster, let your provider know we'll be asking for a prescription). We'll then guide you through which CGMs you can receive through insurance and mail your order right to your doorstep!
2023 Medicare Parts A & B Premiums and Deductibles 2023 Medicare Part D Income-Related Monthly Adjustment Amounts | CMS. (n.d.). Www.cms.gov. https://www.cms.gov/newsroom/fact-sheets/2023-medicare-parts-b-premiums-and-deductibles-2023-medicare-part-d-income-related-monthly
Information provided on the Aeroflow Diabetes website is not intended as a substitute for medical advice or care from a healthcare professional. Aeroflow recommends consulting your healthcare provider if you are experiencing medical issues relating to diabetes care.