On April 16th, 2023, the Centers for Medicare and Medicaid Services (CMS) will be loosening requirements that previously restricted many people with diabetes from getting coverage for continuous glucose monitors (CGM).
Along with the other 1.5 million beneficiaries who may now qualify for a CGM with Medicare, you might be eligible under the new policy! If you have diabetes and need a low-cost CGM, you may now qualify under the new policy!
Use this article to determine if you meet the new requirements and find out how to get a CGM covered by insurance today.
2023 CGM Coverage Policy Explained
Under the new CMS guidelines, a person with diabetes simply needs to:
Be insulin treated rather than use insulin at least 3 times per day OR
Have a history of "problematic hypoglycemia."
According to the CMS policy, a person with a "history of problematic hypoglycemia" means you:
Have at least 2 Level 2 hypoglycemic events with at least 2 previous medication adjustments to your treatment plan.
Have at least 1 Level 3 hypoglycemic event with documented proof from a healthcare provider that you required assistance for treatment.
The new policy also states that your healthcare provider must:
Prove that you have gotten training in the use of CGMs as evidenced by a prescription.

Prove that your CGM prescription is in line with the Food and Drug Administration (FDA) indications for use.
What Does the New Policy Mean for Me?
The new Medicare coverage guidelines mean you may qualify for a CGM though your insurance plan if you:
Have diabetes.

Are insulin treated and / or have a history of problematic hypoglycemia.

Are prescribed a CGM by a healthcare provider.
How to Get a CGM Through Medicare & Aeroflow Diabetes
If you meet the new criteria for CGM coverage, the next step is to find a supplier of insurance-covered CGM devices, like Aeroflow Diabetes!
We strive to help you obtain the CGM products you need to live a healthier, happier lifestyle while managing diabetes confidently.
We make getting a low-cost CGM super simple by:
Taking care of the confusing insurance paperwork for you and determining your eligibility within 1-2 business days.

Helping you set up everything in the comfort of your own home by using an easy-to-use online ordering portal.

Shipping your CGM supplies to your doorstep for free every month.

Giving you access to expert Diabetes Specialists.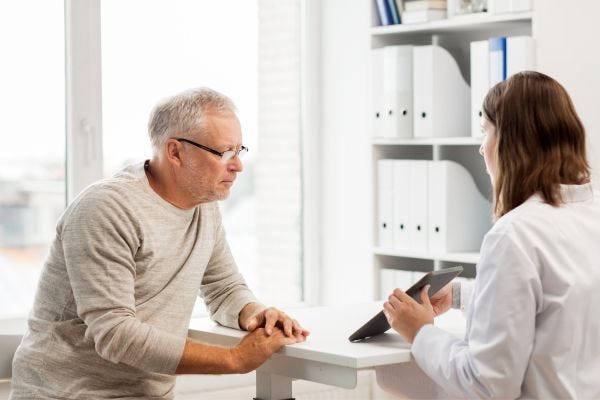 All you need to do to find out if you or your loved one qualifies for a CGM through insurance is fill out our secure Eligibility Form.
It's a short process and we never share your information with any third parties. We'll reach out to you shortly after you submit your information to inform you of your eligibility status.
From there, you can choose from high-quality, insurance-covered CGMs from your mobile device or computer. Depending on your specific insurance plan, you may be able to choose from the following CGMs:
We'll also supply you with educational content on our Blog to answer common questions that people with diabetes and CGM users have, like where to wear your CGM, how to connect your CGM to your mobile device, and more!
Information provided on the Aeroflow Diabetes website is not intended as a substitute for medical advice or care from a healthcare professional. Aeroflow recommends consulting your healthcare provider if you are experiencing medical issues relating to diabetes care.